Our Story
It started in October 2015 while we planned a beach vacation during fall break. Marsha and I have traveled the world and usually are pretty good at finding the best spots to stay. We ensure our beach hotel or condo has beachfront views and easy beach access. The beach has always been a big part of our vacations, as the kids love every aspect.
We booked Sunchase 102 for a week in Gulf Shores for that 2015 vacation, and little did we know it would change our life. That week was one of the best vacations we had ever experienced, and we were amazed that it was directly on the beach. You can't get any closer to the waves than this; go down one set of steps, and your feet are on the white sugar sands of Gulf Shores beach. It was terrific. We pitched beach toys to the kids from the 1st story deck right outside the sliding glass doors of our living room area!
I remember talking to Marsha while we were staying there, discussing how this would be the perfect place to invest if we could do so. I wrote in the owner's guest book, "We loved our stay here and would be very interested if you ever decide to sell." The owners were not interested in selling then, and we talked about our vacation in Sunchase 102 for many years.
Fast forward to June 2022, after returning from a trip to Venis Beach, CA, to celebrate our wedding anniversary. We stayed at a hotel for the week where we booked a 1st-floor room on the beach side with total ocean views, this is always our goal, and the view from our room is always the most important thing to us everywhere we go. We have talked for years about getting a place to stay for a few winter months every year when we retire. After a super busy year with our transportation company, we found ourselves in a position to start looking for that winter retreat, and the week at Venis Beach had us thinking about a beach condo.
Well, we were back home on June 26th, the day of our 23rd wedding anniversary, and I started researching beachfront Gulf condos for sale that morning and found some nice ones available in Gulf Shores, Clearwater, and Panama City. When Marsha woke up that morning, I told her I had been researching beach condos, and she said, "Wouldn't it be great if that Gulf Shores condo we stayed at in 2015 was available?" We looked up the old Facebook posts to confirm the name was Sunchase Condominiums and then checked to see what they had for sale. We both were excited when we saw that the owner of condo 102 at Sunchase had recently listed this unit for sale after being the owner for the last 22 years! We quickly contacted the agent, did a video Facetime walkthrough, and made a full-price offer on the best beachfront condo we had ever booked. I did a lot of research and found many available units to purchase at a lower price. We found four other units in the same complex, one was over $100,000 less, but condo 102 is unique. It's the best unit there because of the view! Only a few have direct beachfront views, and being on the first floor with minimal steps made it the perfect one for us, even though the cost was much more than the other units in the same complex. We wanted the best of the best, and this was it!
On June 28th, the seller accepted our offer, and we were under contract for Sunchase 102! We closed on our Happy Place in the middle of August and immediately started a complete remodel and redesign. The condo already had the best view of the Gulf shores' sugar sand beaches and calm turquoise waters. After completing our project, we repainted every room, installed new appliances, upgraded the TVs to large smart state of art, and redecorated. Our little slice of heaven will be our perfect winter home, and we will share it with the world for the time we aren't there.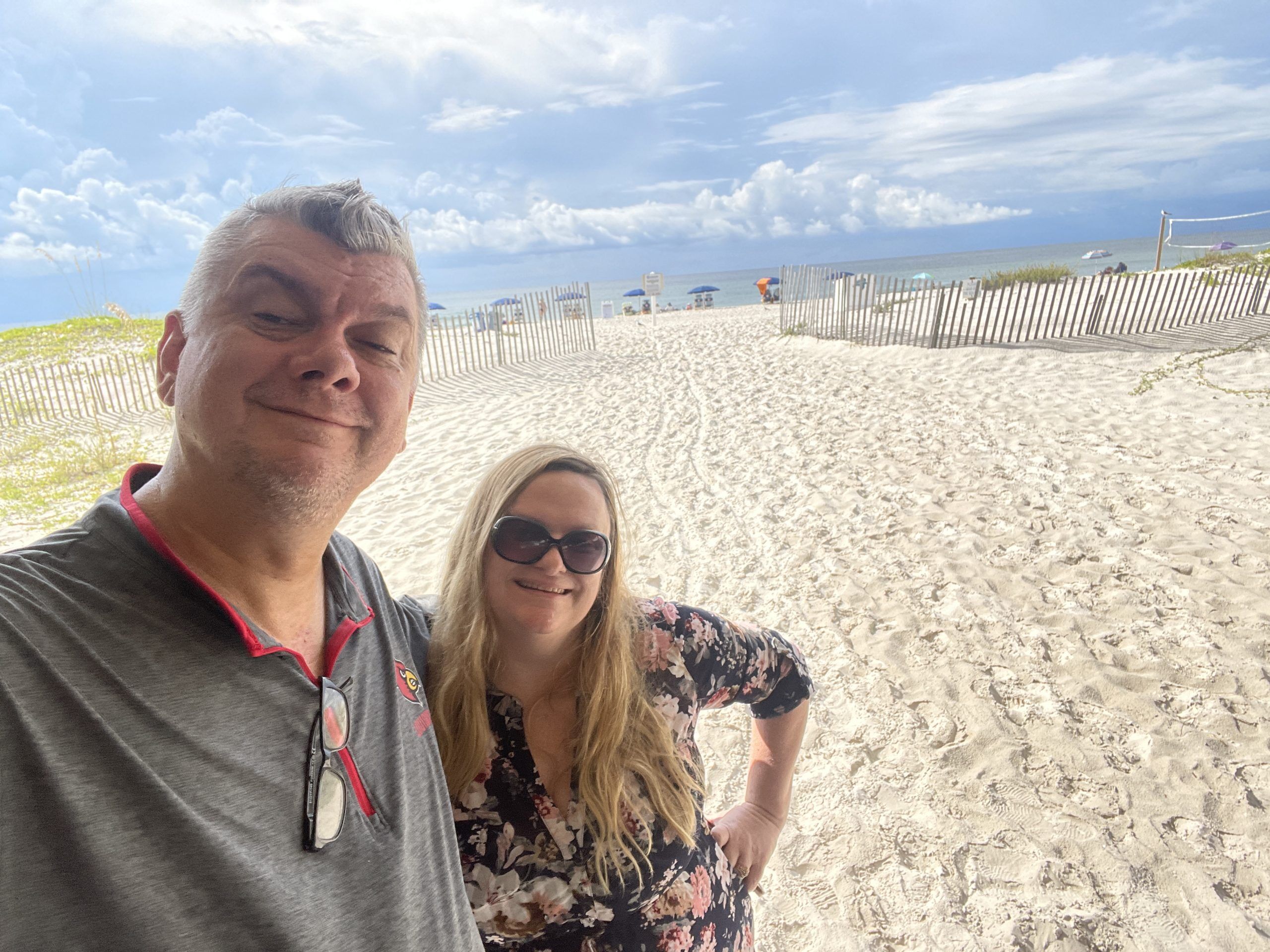 Why You'll Love Condo 102
Exquisite Condo Designed To Make You Feel At Home
Our condo has been personally decorated with a feel-at-home theme, it features a stove, fridge, microwave, dishwasher, washer, and dryer. This condo is super NICE!
The Beach View
Condo 102 already has the best view of Gulf shores' sugar sand beaches and calm turquoise waters, our deck is the closest possible option for the beach view. We are on the lowest level so there only one flight of steps and your at the front door!

Heated Pool, Hot Tub, BBQ Grill Area
You will love our pool area, nicely heated with a built-in hot tub at the top and a shallow kiddie area at the top section where the adults can relax in the hot tub while the kids safely enjoy the water close by. The grill area is close to the beach and really close to condo 102, you can watch someone grilling from the deck!
Free Wireless Internet & Cable TV
Enjoy High-Speed internet throughout the complex and on the beach! Stream your favorite platforms on our Big Screen TV or the bedrooms.